Other Products You May Like:
---
---
The Sanctus collection from Arte Grosse is crafted in
 an exclusive, polished-wool damask, and features the "Sanctus" brocade appliqué in a beautifully woven Japanese gold with a design originating from the end of the 19th century. This is a gothic cut of 61" width and 49" in length and includes an inner stole, and has a plain neckline.  
Made in Belgium.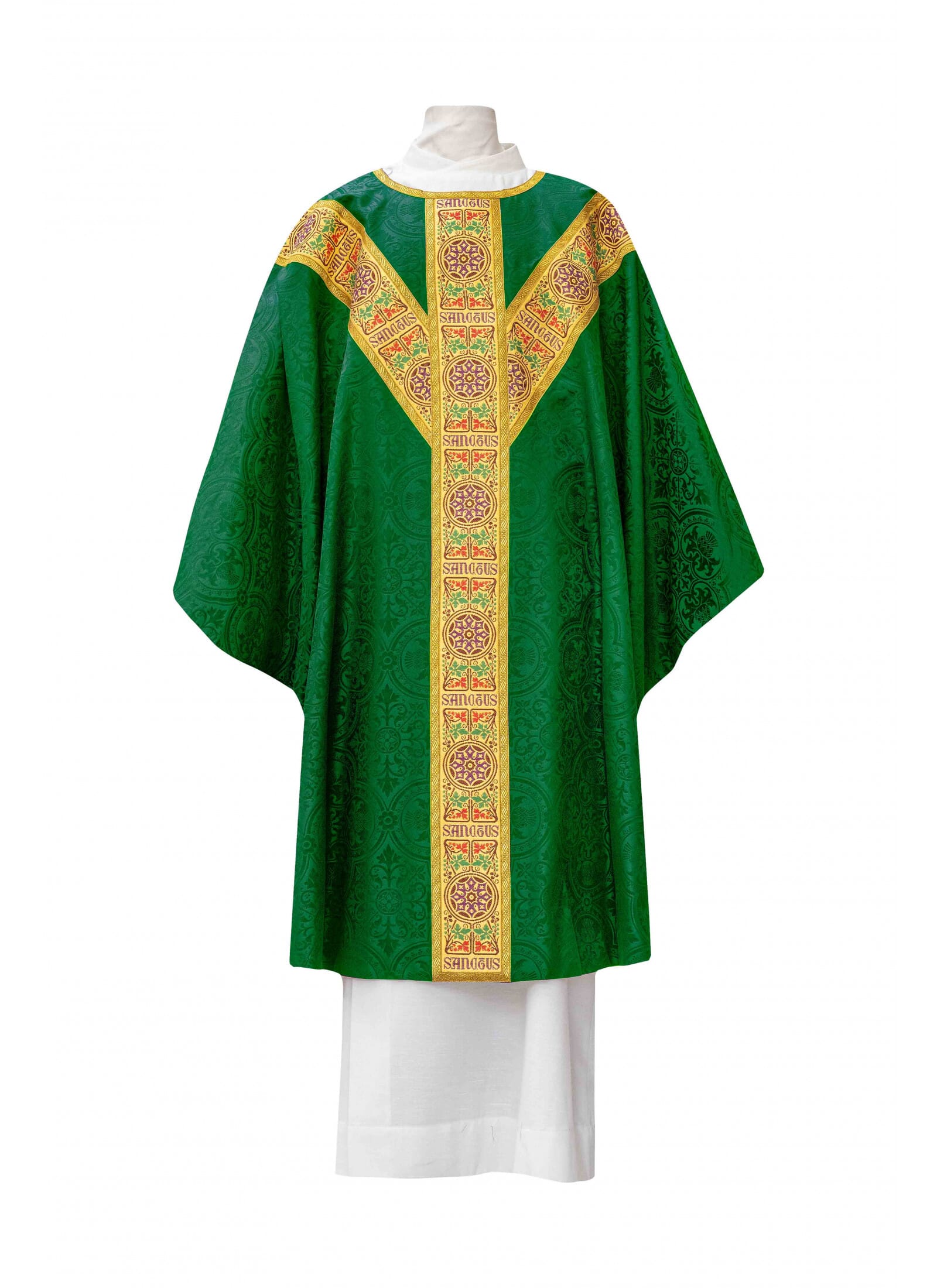 ---